Holistic Process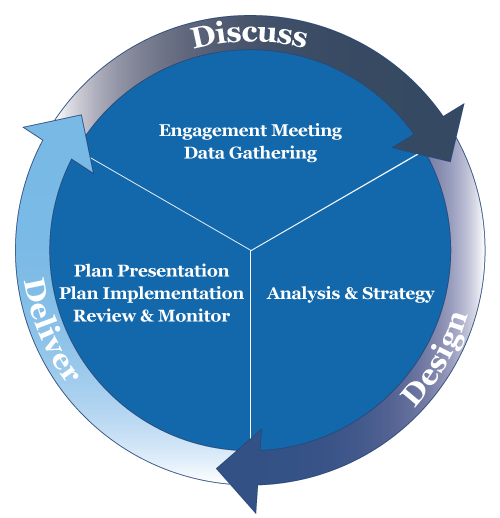 First, we will help you determine exactly where you are today. Whether you are an individual or corporate client, we listen closely and carefully to your unique situation, taking the time to understand your complete financial picture. Through this one-to-one approach, we are able to help you navigate through the often overwhelming process of creating a financial strategy tailored to your goals and objectives.
Next, based on the information you shared in the first meeting, we will identify your needs and help you set goals and objectives for your future. We may revisit some of the topics we discussed in order to maintain perspective and set realistic timeframes.
Finally, based on our conversations, we will develop and implement a strategy to help you achieve your goals. A financial strategy is an ongoing endeavor. We will monitor your progress over months or, in some instances, years in the event that circumstances change. You may also wish to involve other resource professionals, such as your tax, legal or other professional advisor in order to ensure success of the strategy.