Our Team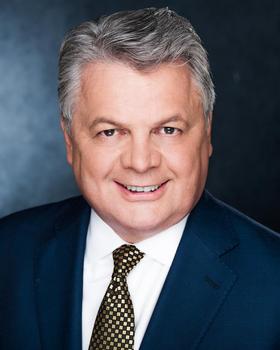 John K. Henker, LUTCF®, CLTC®
Financial Adviser
John is the founding partner of Henker Financial Partners LLC. He started his career in the financial serves industry in December 1993. John spends the majority of his time in the areas of wealth management, estate planning, and retirement planning, and is known for his life centered approach to financial planning. He believes in fostering an environment of value driven ideas both in professional and personal life. For over 28 years he has worked with individuals and businesses to identify opportunities and mitigate risk that could undermine financial wellbeing.
John is a Registered Representative, licensed with NYLIFE Securities LLC and a Financial Adviser with Eagle Strategies LLC, a Registered Investment Advisor, both of which are New York Life Companies. John is a member of New York Life's Chairman's Council (2021) and a life and qualifying member of the Million Dollar Round Table, the Premier Association of Financial Professionals. He received his LUTCF designation from the American College.
John enjoys being an active member in his community. He currently serves as Board Chair for the Wishing Star Foundation and is a past board member and current member of the National Association of Insurance and Financial Advisors.
John is a Native of Deer Park Washington. He moved to Tri-Cities in 1980 where he met his wife, Devon. They have two children, Katie and Kenny, and three Grandchildren, Paisley, Paxton and Wyatt.
Kerri Mitchell
Financial Adviser
Kerri focuses on client relationships. Her philosophy is to be a resource and motivate clients to take action to achieve their goals. She had extensive experience in banking and brokerage prior to joining Henker Financial Partners in 2010.
Kerri attended Columbia Basin College, earning her Associate Arts degree in 2001 and her Associate Arts and Sciences degree in Paralegal Services in 2006. She is a Registered Representative with NYLIFE Securities LLC, and a Financial Adviser with Eagle Strategies LLC, both of which are New York Life Companies. Kerri is also a licensed producer of Life and Disability insurance products.
Not only is Kerri committed to helping her clients, she is also focused on enhancing her community through her membership on the boards of the American Red Cross of Southwestern and Central Washington, and Powerful Connections. In addition, Kerri has spent numerous hours teaching financial literacy in area middle school classrooms through her involvement with Junior Achievement. Kerri is also committed to excellence in the financial industry through her membership in the Tri Cities Estate Planning Council and the National Association of Insurance and Financial Advisors. Kerri was also selected to represent her fellow New York Life Agents on the New York Life Agents Advisory Council for the 2017 and 2018 council years; one of only twenty-four agents in the company to be so honored.
Kerri is native to the Tri-cities area; she grew up in Eltopia and attended school in Mesa and Connell. She currently lives in Pasco and is the proud mother of three boys.
Theresa Petraszak, JD
Licensed Service Assistant
Theresa originally joined Henker Financial Partners in 2015 as the Client Service Specialist but left the office in 2018 after relocating to central Ohio with her family. Though she remains in central Ohio, Theresa rejoined our team, working remotely, in 2021.
Prior to joining our team, Theresa spent several years working in the legal field. Theresa earned her Juris Doctor when she graduated cum laude from Seattle University School of Law. She has also received three undergraduate degrees: a Bachelor of Arts in Economics (Marquette University), a Bachelor of Arts in Criminology (Marquette University), and a Bachelor of Science in Legal Studies (Kaplan University - summa cum laude).
Theresa is active in her local community through her volunteer work at CHA Animal Shelter and as a board member for the Westerville Sunrise Rotary Club. She has also served on the board for the Wishing Star Foundation since 2017.
In her free time, Theresa enjoys watching sports (especially football and college basketball), reading, running, and spending inordinate amounts of time at the Columbus Zoo & Aquarium with her family.
Makena Snider, MBA, FSCP
Director of Business Development
Makena joined Henker Financial Partners as the Director of Business Development in 2022, after spending two years as an Agent and Registered Representative with New York Life. Before starting her career in the financial services industry, Makena attended Eastern Washington University where she received a Bachelor of Arts degree in Communications & Public Relations and a Master of Business Administration.
Makena was born and raised in Pasco. She spent eight years in the Spokane area before moving back to the Tri-Cities. Makena serves on the Tri-Cities Action Committee for the Wishing Star Foundation. During her free time, she enjoys playing indoor soccer, spending time with her dogs, traveling, and enjoying a nice glass of wine.
Our Planning Resource